Contact Masper
Air Conditioning Engineers for all your
System, Design and  Installation  needs.
Call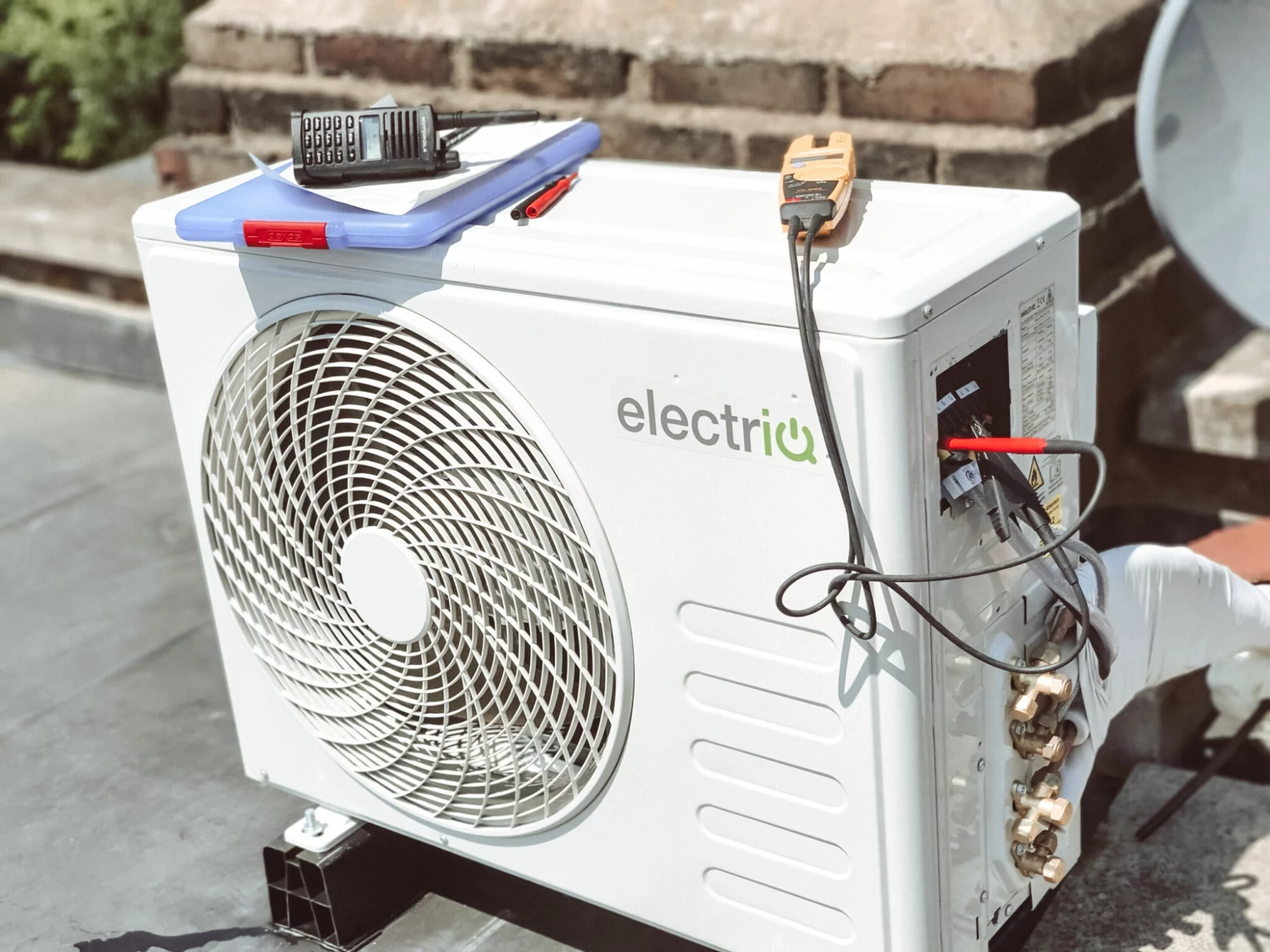 Air Conditioning
If you are looking to install top brand air conditioning in your property, this should be done by a qualified installation team. The only exception would be a portable air conditioner. At Masper, we can supply, install, and maintain various types of air conditioning on your property. You can contact us at any time to find out more about our air conditioning installation services. If you already have an air conditioning system in place, but you are facing issues with it, our engineers will look and identify any possible causes for the troubles you are facing.
Air Source
One of the options you have for air conditioning is air-to-air heat pumps, which will absorb the heat from the outside air and transfer it to your home through a fan system. Air to water heat pumps may also be used and this involves transferring the heat from outside, through to the central heating system. This will provide you with hot water heating, underfloor heating, or radiator heating through your central heating system. Air source heating can offer a range of benefits, including reducing your energy bills, lowering your carbon footprint, and an easy installation process. If you are looking for heat pump system design and/or air conditioning installation for your property, you can contact us and we will be happy to help.
Multi-Split and Split Air Conditioning
A multi-split cooling and split air conditioning can help provide comfort in your home, or the office. With the split air conditioning system, one indoor unit would be connected to an outdoor unit. Our experts can install this easily, without any need for ductwork. This is ideal for one-room additions. With a multi-split, you would be able to connect five indoor units to just one outdoor unit. We can install the multi-split air conditioning system, without the need for ductwork.
Benefits of air conditioning system
If you are at the stage of considering an air conditioning system installation, but not quite sure whether to go ahead, you should think about all the benefits it offers, especially if you use top brand air conditioning. If anyone within the property suffers from asthma, it can help reduce asthma attacks by lessening pollen and mould within the property, as well as humidity. It can also reduce the number of bugs in your home, that enter through the window and make your home more comfortable and cleaner.
An air conditioning system can also improve your quality of sleep in domestic properties, as overheating is one the main causes of disturbed sleep. Dehydration risk can also be reduced as there is less sweating with an cooling system.
Workplaces should have an air conditioning system in place, especially during the summer months and you can use a wall mounted air conditioning unit to keep things tidy. Without air conditioning, your staff will not only feel more uncomfortable, but they will also be less productive. With an efficient air conditioning system, they will have a more pleasant environment to work in, and it will also help to keep them healthy. The workplace can often be a place where viruses are commonplace, and with an air conditioning system, you can reduce the likelihood of staff becoming unwell.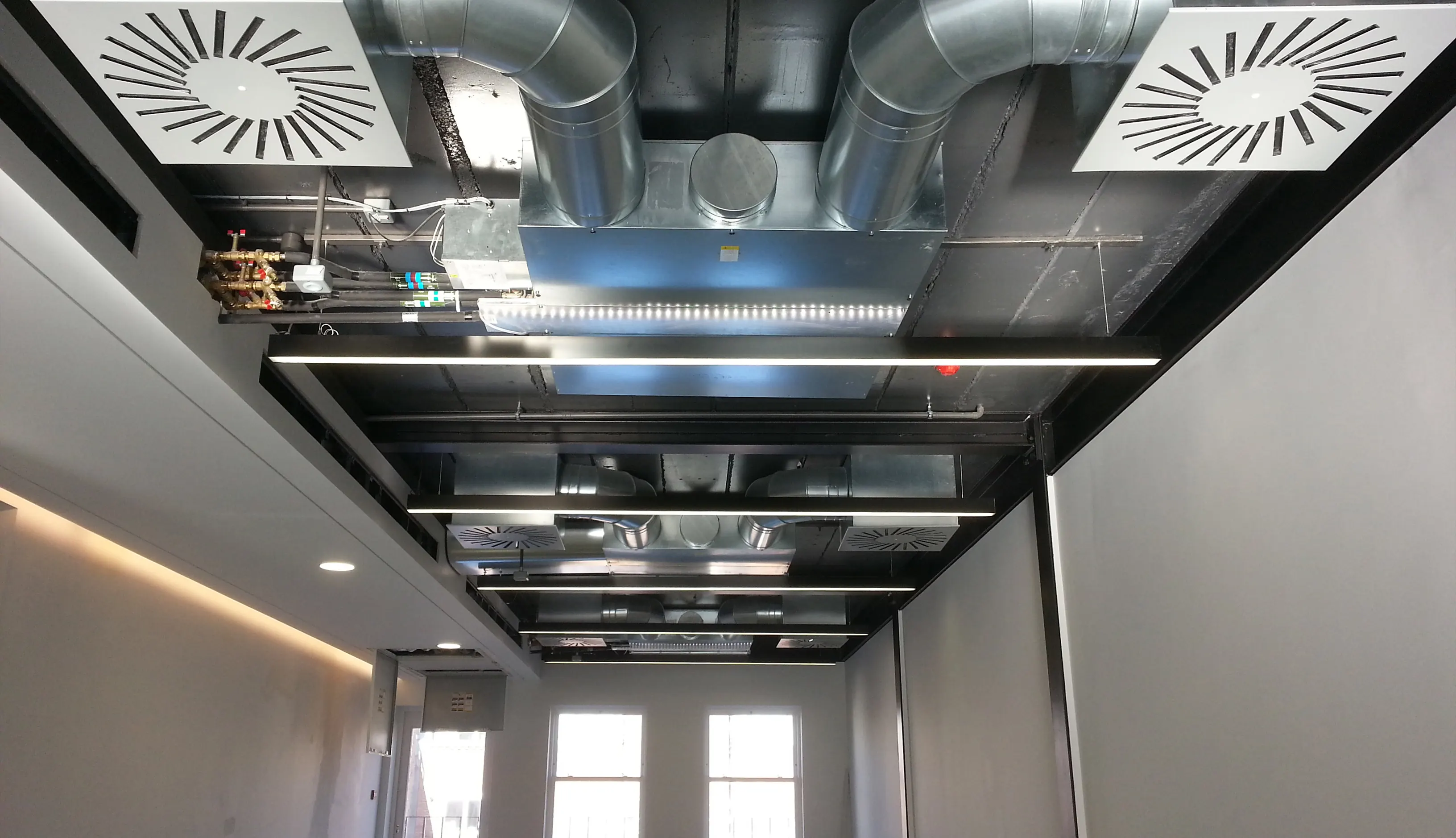 You may not be able to install a traditional air conditioning system. Some properties/landlords don't allow for this. Another alternative is a water-cooled air conditioning system (No Building Control or Planning Permission Involvement). It works by cooling the condenser via water instead of air. This is an effective way to keep your property cool in the summer, and we can help you select the right one to suit, as well as installing it for you. They can be as the air-cooled ones split, multi-split or ducted unis for sharing the cooling in more rooms. Check out our Water Cooled FAQ page.
What to expect from our air conditioning services
You can expect our experienced staff to offer you advice on the best air conditioning system to suit your needs, and your property. When you have decided on the most appropriate air conditioning system, the installation will be taken care of quickly and with minimum fuss. If you already have an air conditioning system, but you are facing problems with it, our engineers will inspect it and determine the causes. It may be the case that the air conditioning system could be fixed, or it might need to be replaced. We can deal with both AC system installation and maintenance.
Potential air conditioning issues
If you are experiencing problems with your top brand air conditioning system, and you are concerned about the cost of replacing it, don't worry, as there is often a simple reason that can be easily fixed. The cooling system might be blowing hot air instead of cold, it may not be distributing the air evenly throughout the room, or it may even be making some strange noises! Some of the potential reasons for this are issues with the thermostat, a dirty filter and leaked or blocked vents. It is not always easy to identify issues, and it is better to get a professional to do this, otherwise you could end up making the issue worse. If your air conditioning system is old, it may need replacing but we will always do our upmost to repair it before considering a replacement.
We understand it can be difficult to find an engineer you can trust and to get good value for your money, and you can look through our testimonials to find out what other customers think about our services. You can also look through our projects to get a better insight into the type of work we have undertaken. We are here for all your plumbing, electrical, cooling, heating and gas needs. With over 20 years' industry experience in top brand air conditioning, you can guarantee that you will always receive a first-class service.
Our Air Conditioning and Cooling Specialists cover all your Design, Installation and Servicing needs!